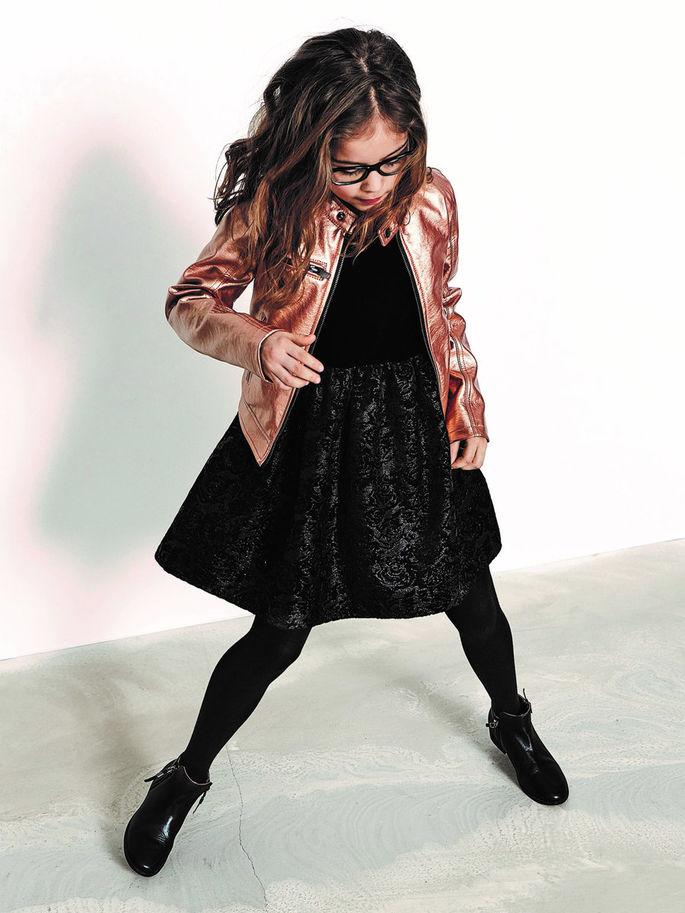 Kid Girl Dresses / Skirts
Welcome to Hopscotch, your online kids' shop for fashionable girls' dresses and skirts. Beautifully crafted kids' dresses, designed with love and attention to detail. Whether you're looking for dresses with embellished designs to make a statement at parties or fun prints for everyday wear, we have the perfect options to suit every occasion.
From formal to casual wear in various styles and colours, we have  Name it dresses to suit every personality. To complete the look and add a little extra warmth to her outfit, we also sell cardigans and tights in a wide range of colours to match.